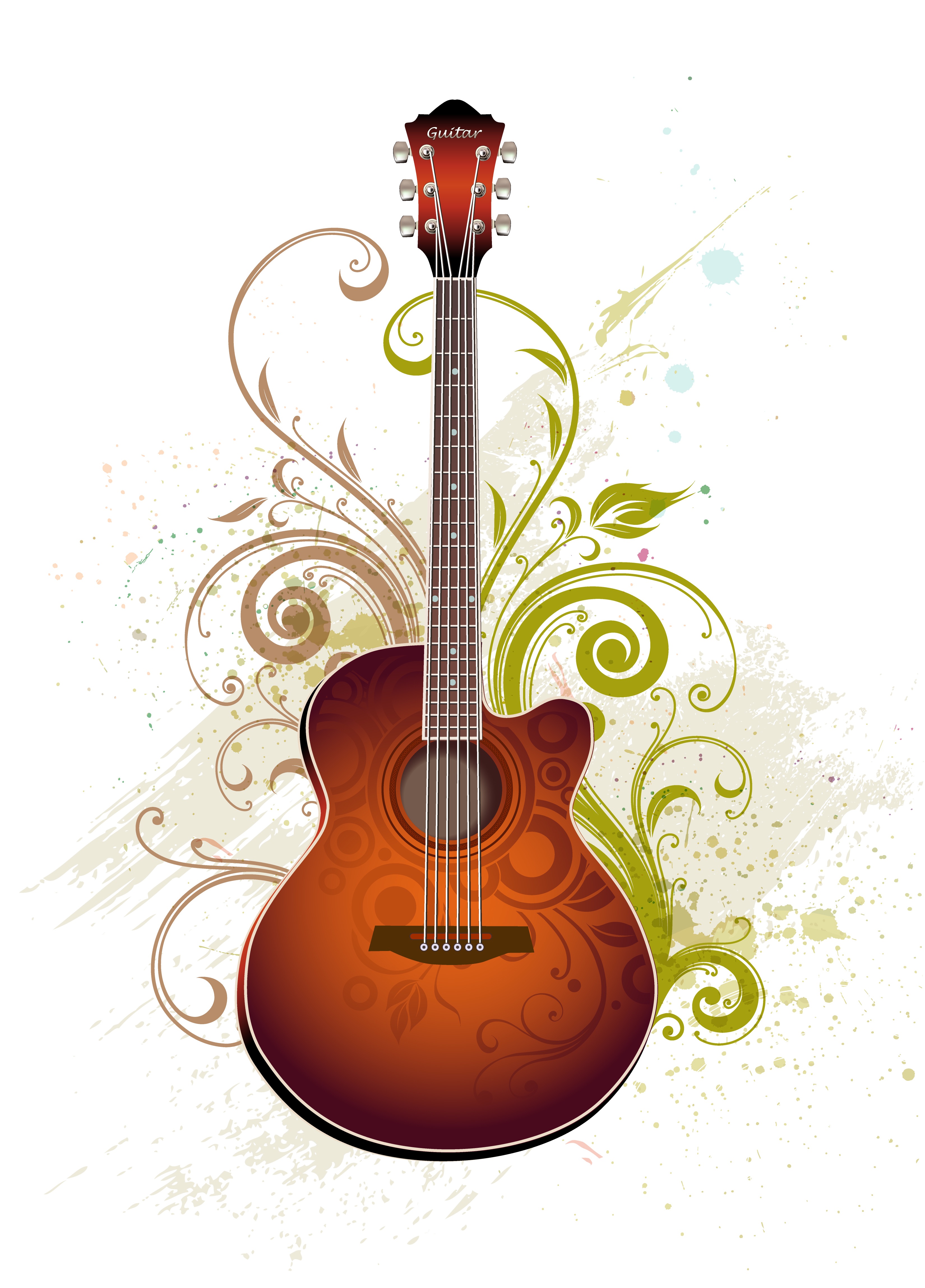 W
elcome To The Members Area Of LearnGuitarFastAndEasy.com!
If you're not a member and would like to Test Drive "The Bridge Course"… No problem!
Just click here and tell me where to send it…
•
WHAT YOU'LL FIND ON THIS PAGE?
– LGFAE Tribe News
– Course Instructions
– An Occasional Note Or Two From Jerry
•

I'm proud to know Jeremy Fuller, his Dad, and the whole
Fullers Vintage Guitar Tribe . These guys "get it"!
•
– "Tribe News" –
LGFAE INTRO OVERHAUL
If you happen to have stumbled back on the main LGFAE intro site, you've noticed some serious changes going on. Everything has been completely overhauled… including my brain, eyes, and wrist(s). You should go over and see the amazing testimonials pickers have sent in. You can do that by hopping over to LearnGuitarFastAndEasy.com. For the record, I don't EVEN think laptops are good for you fingers. Or your lap…top… So, use in moderation if you can Tribe. I'd like to see you playing guitar for a long time.
You will NOT find a nicer guitar strap than Bob's! Amazing!
– Jerry
LearnGuitarFastAndEasy.com
"More More More!"
I'm forever getting notes sent in by students (The Tribe) "tickled pink" by how much more gold they discover each time they come back through Full Blown the second and third time. Some members of The Tribe have actually been through it six times. Yes… 6!!!!
What you'll soon discover is that your comprehension grows big time (and quick) in Full Blown. That's an undisputed fact – but here's the thing… As it does, you start to understand more of the lessons on a deeper level when you come back through a few times – or more. You'll see the same things other Tribe members are so excited about. You'll have moments where you'll be like "Wow, I can't believe I missed this!". But there's a catch… When you come back through, all the lessons are unlocked. Don't cheat yourself and skip around. Feel free to move through them one lesson every few days but don't skip around. Go for it Tribe! I've been playing for 35+ years and the more I evolve as a player, the more I see where it's coming from and it's right there – IN FULL BLOWN!
– "Course Instructions" –
Now Let's Get Started. Here's How To Use The Course…
DON'T DO A THING UNTIL YOU READ EVERY WORD ON THIS PAGE!
I n s t r u c t i o n s

Step 1… Watch The Video Below First!
-•-•-•-•-•-•-•-•-•-•-•-•-


Step 2… Do This Right Now!!!
-•-•-•-•-•-•-•-•-•-•-•-•-
Join the LGFAE "Tribe". It's free.
This is 100% optional but highly recommended because it will enable you to
connect and share with other guitar players at all levels – beginners to advanced!
THERE ARE NO HEAVY EGO'S THERE! THIS IS YOUR TRIBE!!!
On top of that, I include bonus tips there all the time and I stay very active in it as well.
I know you'll enjoy it!
The neat part about this is that it's on facebook and it's free.
All you have to do to grab this free bonus is 2 things.
They will take a total of 10 seconds…

• Click the facebook logo above. A new window or tab will open in your browser
so you don't have to worry about losing your place here…
NEXT…
• Click the "Like Button" when you get there.
You have to do that second step so things will unlock for you on the Tribe page.

After you click that "Like" button there, you'll be immediately given the option to receive
"The Bridge" course. You can just skip that. I've put that right where it's nice and handy
for you here in the members area.
After you've completed the 10 second process, in the future you'll
have full access to all the bonus tips I put up on the "NOTES" link at the left on the Tribe page !
DON'T MISS OUT ON THE TRIBE AREA. I THINK YOU'LL LOVE IT!

Step 3… Read This-
-•-•-•-•-•-•-•-•-•-•-•-•-

Modules are only overviews of what you can expect to learn
from lessons that might be associated with them.
They are not meant to have a lesson within them. Don't confuse them with the actual
lessons that are shown above the module overviews.

The actual lessons are released on a very powerful schedule.
In other words, you will receive one new lesson each week
(exactly 7 days from the day you become a member).
You'll receive your next lesson 7 days after that one, etc., etc…
YOU WILL ONLY SEE LESSONS THAT HAVE BEEN RELEASED
TO YOU BASED ON WHAT WEEK YOU ARE ON.
*Example… If you have been a member for 6 weeks, you'd see six lessons listed.
If you have been a member for 3 weeks, you'll see 3 lessons. On the fourth week,
another lesson will show in your list of lessons. This will help keep you on track.
YOU WILL ONLY RECEIVE NEW LESSONS IF YOU ARE A MEMBER!
Remember… Everything has been scheduled to release lessons in
a sequence that brings the quickest and most powerful results.

Step 4… Never Forget This-
-•-•-•-•-•-•-•-•-•-•-•-•-•-•-•-•-•-

Remember, this is a very powerful learning system. …keyword: System!
It has been designed to work very quickly but only if you complete each lesson.
Even if you are an experienced guitar player, run through every lesson you receive – please! They are quick and often they will seem simple or maybe even too easy! That's exactly the way we want it to seem for you.
It's been designed that way for a reason. Each powerful session is designed to flow into the next. After you completed a few modules, you'll start seeing how they all tie together and enable you very quickly.
So, just be patient and complete them, even if they seem un-important to you at your level. In the end – You'll be glad you did.
No more guesswork about learning to play lead guitar or just flat out jamming… You are now enrolled in the easiest… do this… do this next… do this next… teaching system around!
Important Suggestion Ahead…
Make sure you create a folder on your computer desktop that you can remember and access easily.
We suggest LearnGuitarFastAndEasy for the name of your folder.
Each time you get a new lesson update, simply save any attached PDF files (lesson "Blueprints") to that lesson into the LearnGuitarFastAndEasy folder on your PC or Mac. Practice them often.
As we start getting deep into the Modules "The Root Monkey", The Diamond in "The Shapes" module and "Reverse Evolution", your playing will not only blow away your friends, family and spouse, it will literally shock you at what you hear coming out of your guitar!
By all means, stick with the course and complete it in its entirety. You'll thank me in the end!
For Your Protection…
You are being given "The Keys To The Kingdom". Guard it.
This is very guarded and privileged information worth far more than what you are paying for it. In fact, you're paying less 1980's pricing for one of the most effective and easy ways to truly learn how to play your guitar –like wild.
By the time you complete the first few Modules, you'll be amazed at the results you are getting.
That said, I'd like for you to recognize that you are paying far less than what you'd pay for private lessons that typically get you much less results!
For this reason, the entire membership area is Password protected with trackers to inform us if someone illegally steals your user name and attempts to use it. It will be detected immediately and reported because I don't want your members privileges to be suspended.
Other than these things, you're set and ready to go. Be sure you write down your User Access info. If you happen to forget it (ever), it's no problem. Just go to the login area at the top right in the members area and click on the link that reminds you!
Enjoy! You are a guitarist. It's in you and I intend to bring out some of the best within you. Just build on it and give this system a few months to work it magic. You'll love it.
I look forward to hearing from you!
Jerry Wyatt